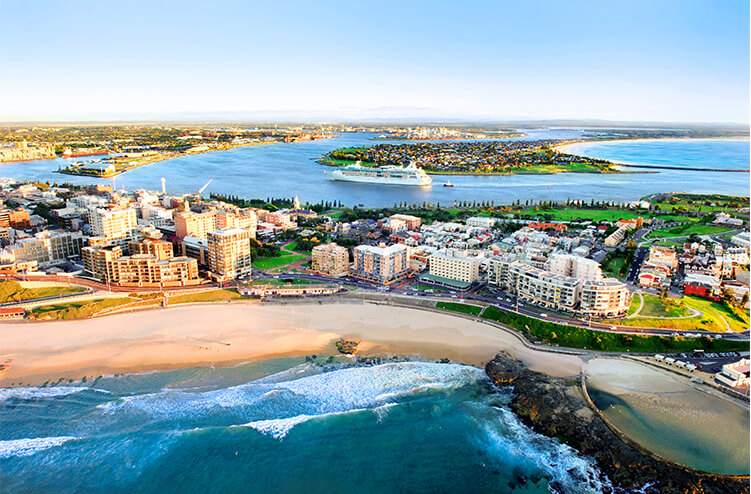 Expressions of Interest - Casual Food and Beverage Team Members
Job No: CNEOIFAB
Location: Newcastle
City of Newcastle (CN) is seeking expressions of interest for customer-focused Casual Food and Beverage Team Members to join the team at our iconic venues, Newcastle City Hall, Civic Theatre and Fort Scratchley.

As a Casual Food and Beverage Team Member, you'll work collaboratively in a multi-faceted team environment to provide our guests with a first-class customer experience. Your primary objectives will be creating a safe, welcoming environment and ensuring seamless food and beverage delivery. You will be well presented, courteous and a confident team player who can establish good working relationships and support others in the team.
These are casual positions working in one or more of a range of roles within the Food & Beverage team. Most are customer facing and some are kitchen based. See below for roles within our team:
Kitchen/General Hand
Food and Beverage Attendant
Cook/Chef
Barista
Supervisor
Team Leader
What's it like working at the City of Newcastle?
We are focused on making a real difference in our community and achieving our vision of creating a smart, liveable, and sustainable global city. We are proud to deliver services valued by our community. People come first at the City of Newcastle, which means providing employees with meaningful work and capacity for work life balance. As a large local organisation, CN offers opportunity to develop in your current role, grow into future opportunities and reach your full potential.
Our organisation's values are Cooperation, Respect, Excellence and Wellbeing which are underpinned by our behaviours of courage, trust, and pride. Together, our values and behaviours support our decision making, our day-to-day interactions and everything we do.
We value diversity of thought, and we focus on equity in the workplace. We are committed to creating an inclusive workplace culture where everyone feels respected, safe, and valued so they can be themselves and fully contribute their opinions and perspectives to the success of the organisation.
Interested to know more?
Find out more about your new career by viewing the position description here.
CN proudly promotes the principles of Equal Employment Opportunity and fosters a culture of diversity and inclusion to represent the community of our Local Government Area. All candidates will be assessed against the essential criteria outlined in the position description. Suitable candidates may be placed on an eligibility list for future identical positions for a period of 12 months.
We are committed to creating a safe and inclusive workplace where diverse styles, backgrounds, experiences, and perspectives are valued, encouraged, and respected. People from diverse backgrounds (including but not limited to, Aboriginal and Torres Strait Islander Australians, people with diverse gender identities and sexualities, people from different cultural and linguistic backgrounds, people with disability, and veterans) are encouraged to apply!
If you need any adjustments to be made to the recruitment process or if you would like to discuss any accessibility requirements, please contact recruit@ncc.nsw.gov.au for a confidential discussion.
You must have the right to live and work in Australia to apply for this job.
Remuneration: Casual hourly rates from $26.66 to $34.40 (inclusive of 20% casual loading) + 10.5% Superannuation.
Contact: Michael Steel - Food & Beverage Coordinator - 02 4974 2163
Please note: only shortlisted candidates will be contacted.
At CN we understand the skills and attributes veterans can bring to our organisation and highly encourage veterans to apply for suitable roles.