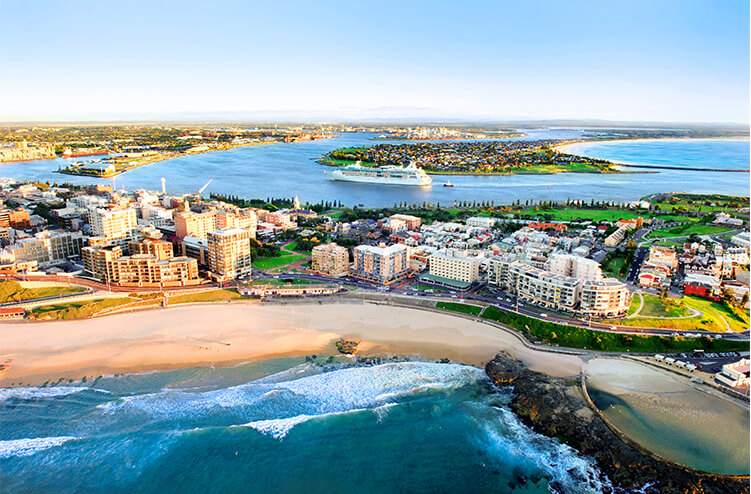 Food and Beverage Team Leader
Job No: CN3099
Location: Newcastle
Civic Services is currently seeking a passionate and motivated Food & Beverage Team Leader to join the team in a permanent, full-time capacity!
Reporting to the Food & Beverage Coordinator, this position leads a team of food and beverage service staff to provide outstanding standards of food and beverage service across a range of functions and event styles, while creating a safe, welcoming environment.
You'll ensure efficient, proactive and high quality food and beverage service delivery, including the following responsibilities:
Coordinate and supervise the entire food & beverage team for the assigned venue or function, correctly interpreting run-sheets to ensure smooth running of service delivery.
Provide efficient service, aiming to exceed customer expectations at all times.
Work closely with other team supervisors, such as kitchen or front of house.
Supervise any allocated function, event, bar, café or meal service from pre-service preparation through to lock up.
Reconcile all POS and tills at end of shift.
Provide a knowledgeable and engaged team to respond positively to customer enquiries, proactively offering assistance and guidance.
Assign staff to their roles and delegate tasks as needed.
Provide on site coaching of team members to develop skills.
Stay up to date with current trends.
Undertake stocktakes of food and beverage provisions.
Maintain venue presentation in line with established standards, including identifying, reporting and correcting any safety and maintenance issues as required.
Understand and adhere to all requirements of the applicable liquor licence including ensuring all staff are fulfilling all RSA responsibilities.
Ensure accurate and informative post event reporting is circulated to relevant departments.
Maintain skills in relevant systems, such as POS and Venue software.
Maintain a good knowledge of fire, safety and evacuation procedures and follow all workplace procedures.
Contribute to work process improvement, effective teamwork and the high standard of live performance and event delivery. Actively improve skills and level of service to customers and clients.
Ensure that workplace health and safety is a top priority in all aspects of your work.
Communicate effectively with Executive Chef and Food & Beverage Coordinator.
Any other accountabilities or duties as directed by the Manager which are within the employee's skill, competence, and training.
To view the full position description please click here.
Application Closing Date: Monday 30 January 2023.
Remuneration: $71,179.94 + 10.5% Superannuation per annum for a 38-hour week.
Contact: Sam Bullen - Venues & Visitor Services Manager - 4974 2164.
We encourage internal employees to inform their current managers if this opportunity is of interest before submitting a formal application.
Internal recruitment and staff movements incur a four (4) week notice period. Please contact the Talent Acquisition Team if you require further information.