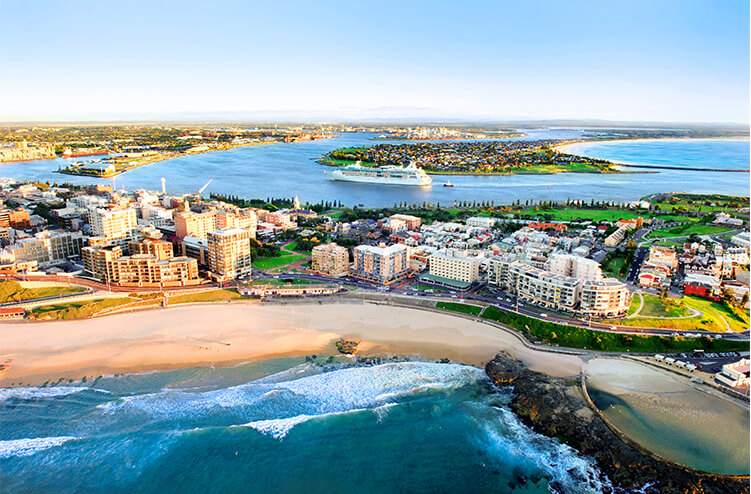 Carpenter and Joiner Tradesperson
Job No: CN3087
Location: Newcastle
Deliver efficient and safe building services to a diverse asset portfolio within City of Newcastle.
Flexible work arrangements available, including a 9-day fortnight
Full Time, Fixed Term opportunity for until 30/6/2023, 38-hours per week
City of Newcastle (CN) is seeking a skilled Carpenter and Joiner Tradesperson to join our Assets & Facilities team until the end of June 2023 to temporarily replace an employee on secondment. In this role you will provide the effective and timely delivery of carpentry and joinery services to a diverse asset portfolio across the local government area.
As the successful candidate, you'll be a self-starter who takes pride in their work, and will work closely with your Coordinator, Team Leader and team members to provide safe and efficient carpentry and joinery services including delivery of new construction, maintenance, repair, enhancement and preservation to CN's built assets.
You will be responsible for managing the overall delivery of building construction and maintenance projects while promoting safety, WHS compliance, competitive practises, and risk management processes. Additional duties will include planning, estimating, and procuring labour, plant, and material resources for projects and daily activities.
What's it like working at the City of Newcastle?
We are focused on making a real difference in our community and achieving our vision of creating a smart, liveable, and sustainable global city. We are proud to deliver services valued by our community. People come first at the City of Newcastle, which means providing employees with meaningful work and capacity for work life balance. As a large local organisation, CN offers opportunity to develop in your current role, grow into future opportunities and reach your full potential.
Our organisation's values are Cooperation, Respect, Excellence and Wellbeing which are underpinned by our behaviours of courage, trust, and pride. Together, our values and behaviours support our decision making, our day-to-day interactions and everything we do.
We value diversity of thought, and we focus on equity in the workplace. We are committed to creating an inclusive workplace culture where everyone feels respected, safe, and valued so they can be themselves and fully contribute their opinions and perspectives to the success of the organisation.
See why Newcastle is a great place to live, work, play, and create. Visit www.movetonewcastle.com.au
Interested to know more?
Find out more about your new career by viewing the position description here.
Our people are valued and have access to a range of benefits that help balance life at work and at home. These include flexible working arrangements, professional development opportunities and health and wellbeing programs.
CN proudly promotes the principles of Equal Employment Opportunity and fosters a culture of diversity and inclusion to represent the community of our Local Government Area. All candidates will be assessed against the essential criteria outlined in the position description. Suitable candidates may be placed on an eligibility list for future identical positions for a period of 12 months.
We are committed to creating a safe and inclusive workplace where diverse styles, backgrounds, experiences, and perspectives are valued, encouraged, and respected. People from diverse backgrounds (including but not limited to, Aboriginal and Torres Strait Islander Australians, people with diverse gender identities and sexualities, people from different cultural and linguistic backgrounds, people with disability, and veterans) are encouraged to apply!
If you need any adjustments to be made to the recruitment process or if you would like to discuss any accessibility requirements, please contact recruit@ncc.nsw.gov.au for a confidential discussion.
You must have the right to live and work in Australia to apply for this job.
Application Closing Date: Tuesday 7 February 2023.
Remuneration: $71,179.94 + 10.5% Superannuation per annum for a 38-hour week.
Contact: Jason Cleare – Building Trade Services Manager – 02 4974 6051
CN do not accept unsolicited resumes and we respectfully ask that recruitment agencies do not contact us at this stage.
At CN we understand the skills and attributes veterans can bring to our organisation and highly encourage veterans to apply for suitable roles.