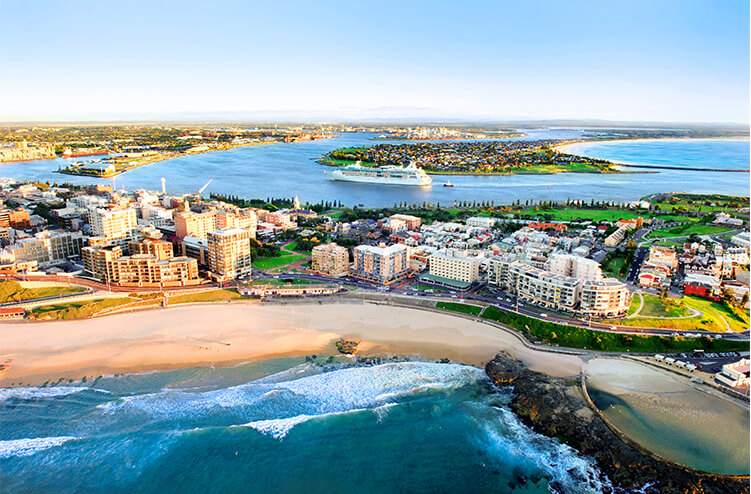 Lead Urban Planner
Job No: CN3078
Location: Newcastle
Opportunities like this are rare!
Fixed-term opportunity until December 2023
Gain exposure to some of the largest development projects in NSW
City of Newcastle (CN) has a rare and exciting opportunity for an experienced Lead Urban Planner to join the Planning, Transport & Regulation (PTR) team to fulfil a fixed-term contract until December 2023.
This unique opportunity will see you focused on implementing the CN's Local Housing Strategy. Our population is projected to increase by around 41,000 people between 2016 and 2041, from 160,900 to 202,050 people. We anticipate around 18,250 new households between 2016 and 2041.
The Local Housing Strategy 2020 (LHS) sets a framework to provide for housing across the Newcastle Local Government Area (LGA) over the next 20 years. Its actions relate to housing affordability, accessibility, and livability.
As the Lead Planner, you will support the Urban Planning Team with advanced professional knowledge and technical expertise. You will be our "go to" person for technical advice and assistance in preparing and implementing urban planning projects, such as the LHS. You will also have the opportunity to manage more complex urban planning projects as well as mentoring and supporting other team members.
See why Newcastle is a great place to live, work, play, and create. Visit www.movetonewcastle.com.au
What are the benefits?
35-hour week with flexible work arrangements including working from home to ensure you can find the right balance between your personal and professional life!
4 weeks of annual leave
3 weeks of personal leave each year
17.5% annual leave loading yearly payment
Paid parental leave for mums and partners
2 additional paid Public Holidays
Additional paid leave days including Health & Wellbeing, NAIDOC, and Community Volunteer leave
Access to a range of exclusive CN employee benefits programs including Novated Lease options as well as access to reward and recognition vouchers
Annual performance development plans and ongoing training and development opportunities to ensure you continue to evolve and grow your career ambitions
Corporate fitness program from as little as $4.30 per week that will give you and your immediate family members access to a wide range of fitness and aquatic centres
Interested to know more?
Find out more about your new career here.
At CN our people are valued and have access to a range of benefits that help balance life at work and at home. These include flexible working arrangements, professional development opportunities and health and wellbeing programs.
CN proudly promotes the principles of Equal Employment Opportunity and fosters a culture of diversity to represent the community of our Local Government Area.
All candidates will be assessed against the selection criteria outlined in the position description. Suitable candidates may be placed on an eligibility list for future identical positions for a period of 12 months.
You must have the right to live and work in Australia to apply for this job.
Application Closing Date: Sunday 29 January 2023.
Remuneration: $120,189.21 + 10.5% Superannuation for a 35-hour week.
Contact: Shane Cahill - Urban Planning Section Manager - 0249742892
CN do not accept unsolicited resumes and we respectfully ask that recruitment agencies do not contact us at this stage.
At CN we understand the skills and attributes veterans can bring to our organisation and highly encourage veterans to apply for suitable roles.