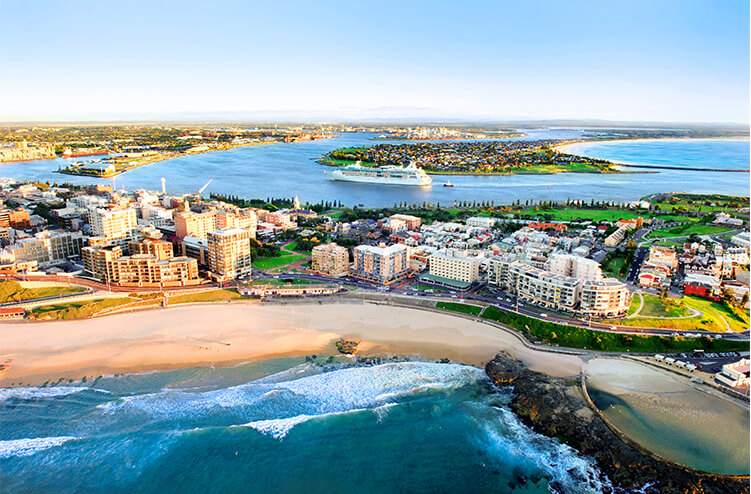 Recreation Planner
Job No: CN2381
Location: Newcastle
Support the wellbeing of our community, planning the future direction of Newcastle's Open Space and Recreation areas.
Permanent, full-time role – 35 hours per week.
Flexible work arrangements available, including a 9-day fortnight.
Thriving and rapidly transforming, Newcastle is New South Wales' second largest city and is located 160km north of Sydney. It offers the perfect lifestyle and career environment.
City of Newcastle (CN) is seeking a Recreation Planner to join our Parks and Recreation team, supporting the wellbeing of the community through the provision of places and spaces for active and passive recreation and protection of the natural environment.
In this rewarding, community-focussed role you'll support the Recreation Planning Coordinator in planning the future direction of CN's Open Space and Recreation areas. You'll also provide support for the planning and preparation of CN's corporate and legislative documents including Plans of Management, Strategies and Policies.
Drawing on your proven experience within a similar role, you'll apply an integrated approach in planning to the changing needs of the community and the provisions of recreation, leisure and open space opportunities in order to meet both current and future community needs.
Amongst other accountabilities, you'll drive continuous improvement processes, promote and facilitate opportunities for community groups to be involved in planning, will lead opportunities of LEP, DAs, GIS requirements and new release areas, and will collaborate with service units across CN to ensure a coordinated approach to the planning and delivery of open space development.
At CN our people are valued and have access to a range of benefits that help balance life at work and at home. These include flexible working arrangements, professional development opportunities and health and wellbeing programs.
The essentials you'll need:
Tertiary Qualification in a relevant discipline (bachelor's degree or equivalent) and/or significant relevant experience in Sport and Recreation, Town Planning, Landscape Architecture or Social Science.
Significant planning experience in corporate and legislative documents including Plans of Management, Strategies and Policies.
Demonstrated experience in community engagement, both internal and external stakeholders to ensure coordination of project delivery in open space areas.
Significant experience working with community groups, residents and a broad range of community representatives.
Sound knowledge and understanding of the legislative requirements for community and crown land, current standards, and benchmarks for the future planning and provision of recreation facilities in open space areas.
Excellent written and oral communication skills relating to preparation of strategies, plans, Council reports and presentations. This includes good research and analytical skills and the ability to think and consider strategic, political and, corporate impacts.
Class C Drivers licence.
Other valuable skills you may have:
Previous experience in the Local Government environment.
Previous experience and understanding of Local Government operating systems, e.g. OneCouncil and OneMap.
Sound like the perfect job for you? Apply Now!
City of Newcastle proudly promotes the principles of Equal Employment Opportunity and fosters a culture of diversity to represent the community of our Local Government Area.
All candidates will be assessed against the selection criteria outlined in the position description. Suitable candidates may be placed on an eligibility list for future identical positions for a period of 12 months.
You must have the right to live and work in Australia to apply for this job.
To view the full position description please click here.
Application Closing Date: Thursday, 3 December 2020.
Remuneration: $93,706.43 + 9.5% Superannuation per annum for a 35-hour week.
Contact: Rod Maughan – Recreation Services Projects Coordinator – 02 4974 2811.