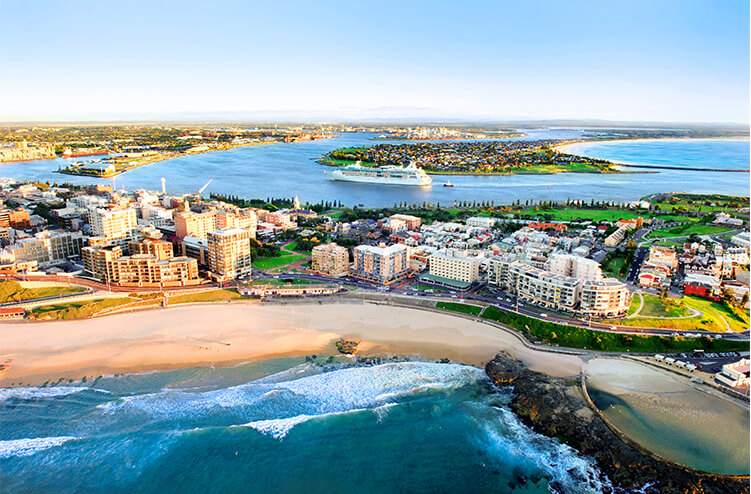 Customer Service Manager (Operational Contact Centre)
Job No: CN2374
Location: Newcastle
Lead a high-performance customer service team, ensuring best practice delivery of quality frontline services.
Permanent, full-time role – 35 hours per week.
Flexible work arrangements available, including an optional 9-day fortnight.
Thriving and rapidly transforming, Newcastle is New South Wales' second largest city and is located 160km north of Sydney. It offers the perfect lifestyle and career environment.
City of Newcastle (CN) is seeking a collaborative and innovative Customer Service Manager to play a key lead role within our Customer Experience team, who work to drive forward CN's Customer Experience (CX) Strategy in the pursuit of service excellence for both external and internal customers. The team has a supportive culture that is performance-based and empowers team members to be their best to deliver a quality service experience our customers trust.
As the Customer Service Manager, you'll draw on your proven frontline management experience to lead the team in our operational contact centre known as the Customer Service Centre (CSC). The CSC is the primary point of contact for the community, delivering quality service across phone, digital and face-to-face channels to support customers with requests and applications in relation to the services that CN provides.
Responsible for the operational management of the CSC, you'll lead a team of 25 Customer Service Officers as well as Team Leaders and specialist staff to ensure best practice delivery of quality frontline services. You'll model customer-centric behaviours and will build a supportive environment that is performance-based and empowers team members as exemplars of service excellence for the rest of the organisation.
Amongst other accountabilities, key duties will include leading, coaching, motivating and developing staff through appropriate resourcing, training, performance planning and direction to assist them in achieving individual and team KPI's; monitoring performance and implementing strategies to proactively address areas for improvement; and engaging with peers and senior management as part of driving positive change, encouraging cross unit collaboration and consultation in the development and management of relevant customer-focused policies, procedures and service level agreements.
At CN our people are valued and have access to a range of benefits that help balance life at work and at home. These include flexible working arrangements, professional development opportunities and health and wellbeing programs.
The essentials you'll need:
Tertiary qualifications in Business or Frontline Management and/or equivalent demonstrated experience in leading and managing customer service operations, including a thorough understanding of contact centres – technology, training, workforce planning and reporting.
Demonstrated customer-centric focus with experience in driving continuous improvement initiatives to enhance the customer experience.
Proven experience and skills in successfully leading, motivating and coaching customer service teams, with a proactive, self-motivated, positive attitude and a commitment to the professional development of self and others.
Proven ability to engage and empower staff with highly developed people management and change management skills including the ability to drive results through influencing others.
Highly developed research, analytical and problem-solving skills, with demonstrated experience in interpreting legislation and strategic policy and developing operational processes.
Ability to quickly develop and demonstrate an in-depth knowledge of stakeholders' business areas and effectively manage stakeholder expectations, service levels and relationships.
Excellent interpersonal and communication skills demonstrated through consultation, negotiation, conflict resolution and influencing at all levels, and the capacity to develop and manage effective relationships with all stakeholders.
Highly developed time management skills with the ability to manage multiple projects and competing priorities.
Other valuable skills you may have:
Understanding of the local government context and an awareness of services provided by Council to the community.
Sound like the perfect job for you? Apply Now!
City of Newcastle proudly promotes the principles of Equal Employment Opportunity and fosters a culture of diversity to represent the community of our Local Government Area.
All candidates will be assessed against the selection criteria outlined in the position description. Suitable candidates may be placed on an eligibility list for future identical positions for a period of 12 months.
You must have the right to live and work in Australia to apply for this job.
To view the full position description please click here.
Application Closing Date: Wednesday, 2 December 2020.
Remuneration: $107,622 + 9.5% Superannuation per annum for a 35-hour week.
Contact: Deborah Moldrich – Manager Customer Experience – 02 4974 2068.