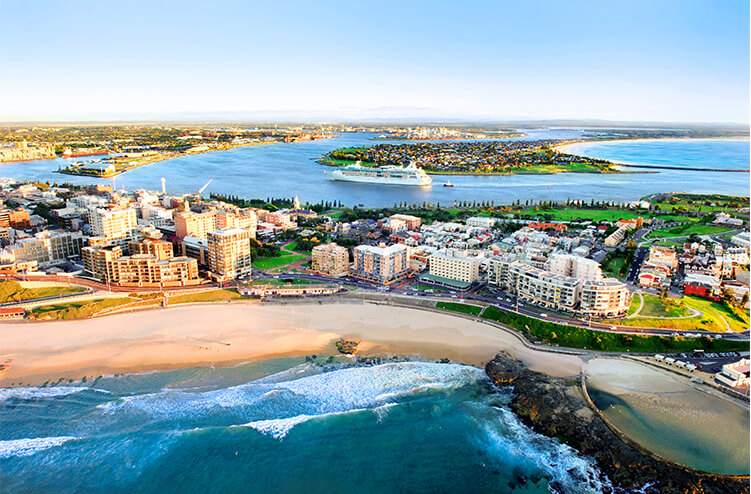 Community Engagement Specialist
Job No: CN2332
Location: Newcastle
Be part of a team that drives a positive community engagement culture.
Champion community engagement.
Temporary part time role – 14 hours per week for a 12-month maternity leave back-fill, with opportunity for additional hours on projects.
A fantastic opportunity exists for an experienced Community Engagement professional to champion community engagement at City of Newcastle (CN) and help develop mechanisms to advance CN's community engagement effectiveness.
Reporting into the Community Engagement Coordinator you will develop a broad range of communications and engagement strategies to promote CN's projects, priorities and services to help maintain the integrity and accuracy of information to the community.
At CN our people are valued and have access to a range of benefits that help balance life at work and at home. These include flexible working arrangements, professional development opportunities and health and wellbeing programs.
To be successful in this job you will need;
Bachelor's Degree in Social Science, Humanities, Communications, Marketing or a related qualification with solid work experience in Community Engagement, Social or Market Research, Communications or a related field and/or relevant experience.
Understanding of and experience with a range of research approaches, methods, and techniques and ability to select appropriate methods for different engagement requirements.
Sound experience in the design, and implementation of qualitative and quantitative research, as well as demonstrated data analytical and interpretation skills.
Proven ability to facilitate face to face engagement with both small and large groups.
Demonstrated high level written and verbal communication skills, developing high quality marketing collateral and demonstrating strong presentation and report writing skills.
High level computer skills particularly with database management and statistical analysis software.
Be willing and able to work in a dynamic and fluid environment with the flexibility to work outside regular business hours during the evening and on weekends.
Current C Class drivers' licence.
Desirable;
Experience with using electronic/online engagement tools.
IAP2 Certificate in Community Engagement.
Understanding of and commitment to ethical research practice and the principles of social justice and equity.
Well-developed personal initiative, ability to meet deadlines and to balance competing priorities.
Demonstrated ability to work both independently and within teams, including interdisciplinary teams and to collaborate with staff of varying disciplines.
Demonstrated ability to manage projects.
Sound like the perfect job for you? Apply Now!
City of Newcastle proudly promotes the principles of Equal Employment Opportunity and fosters a culture of diversity to represent the community of our Local Government Area.
All candidates will be assessed against the selection criteria outlined in the position description. Suitable candidates may be placed on an eligibility list for future identical positions for a period of 12 months.
You must have the right to live and work in Australia to apply for this job.
To view the full position description please click here.
Application Closing Date: Friday, 30 October 2020.
Remuneration: $35,191 + 9.5% Superannuation per annum for a 14 hour week.
Contact: Natalie D'Arcy, Community and Engagement Coordinator, 02 4974 2388.